NAWI Conference May 24-26, 2016:
Celebrating 51 Years of Workforce Improvement
The 51st Annual NAWI Conference was held this year in Mystic and New London, CT at the United States Coast Guard Academy. This year's theme focused on creating pathways for educating qualified maker professionals within the broader scope of workforce improvement. The proliferation of Maker Faires, Makerspaces and Product Accelerators sweeping the nation encourages us to reconsider the way we teach our students. As the availability of low cost tools and technology advances at the individual consumer level, a rethinking of the possibilities of sustainable products and renewable energy, and the Third Industrial Revolution, becomes increasingly closer to being realized.
Practitioners from different regions across the country gathered to share ideas on fostering a culture of innovation. Perspectives ranging from large private industry cornerstones to grassroots tinkers, makers and startups shared the stage united by a common theme of entrepreneurialism- less of business plans and elevator pitches and more a discussion on how innovative problem solving can lead to enacting meaningful change.
Thanks to the USCGA for hosting and to all the attendees, speakers, vendors, session leaders and students that collaborated to make NAWI 2016 a success!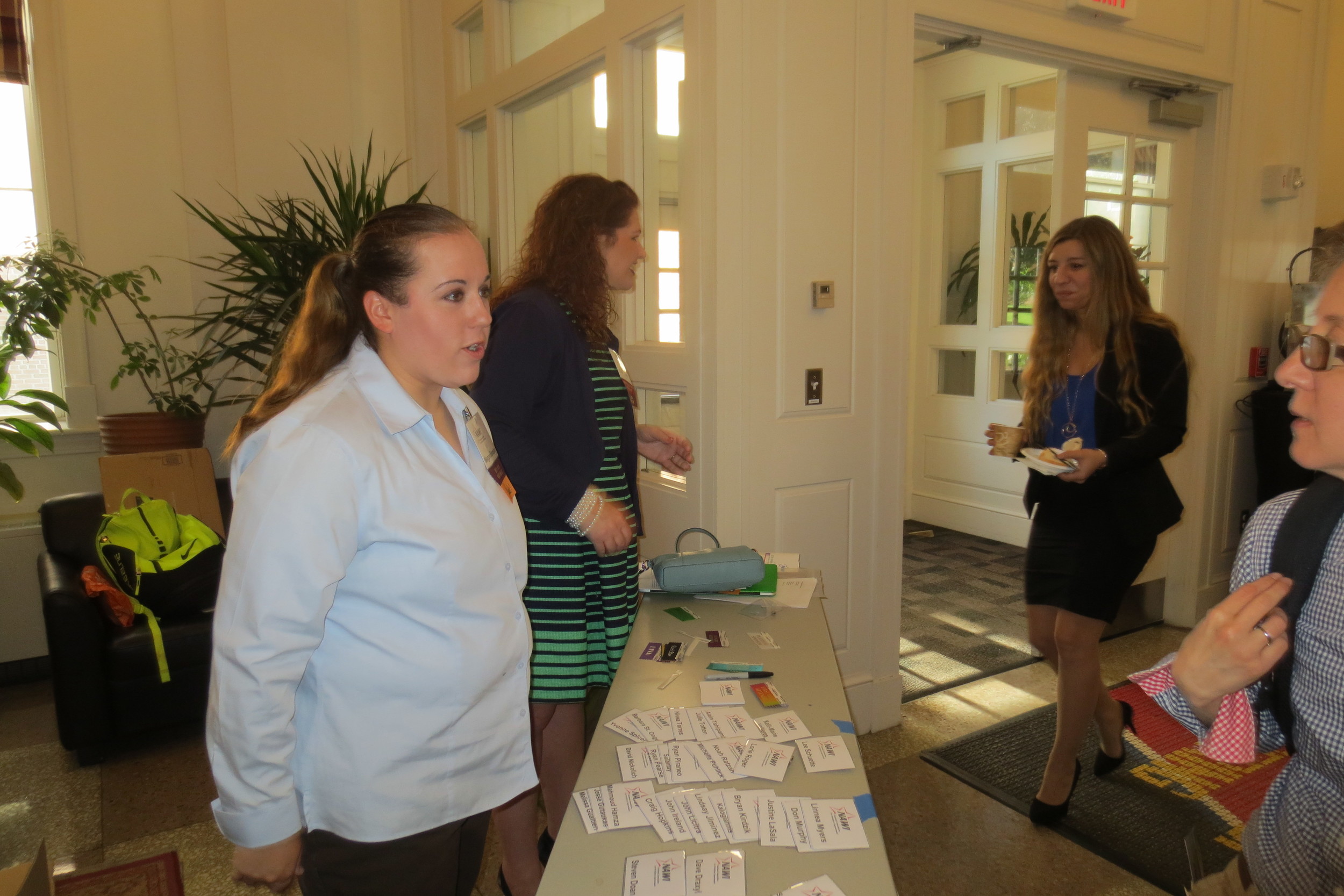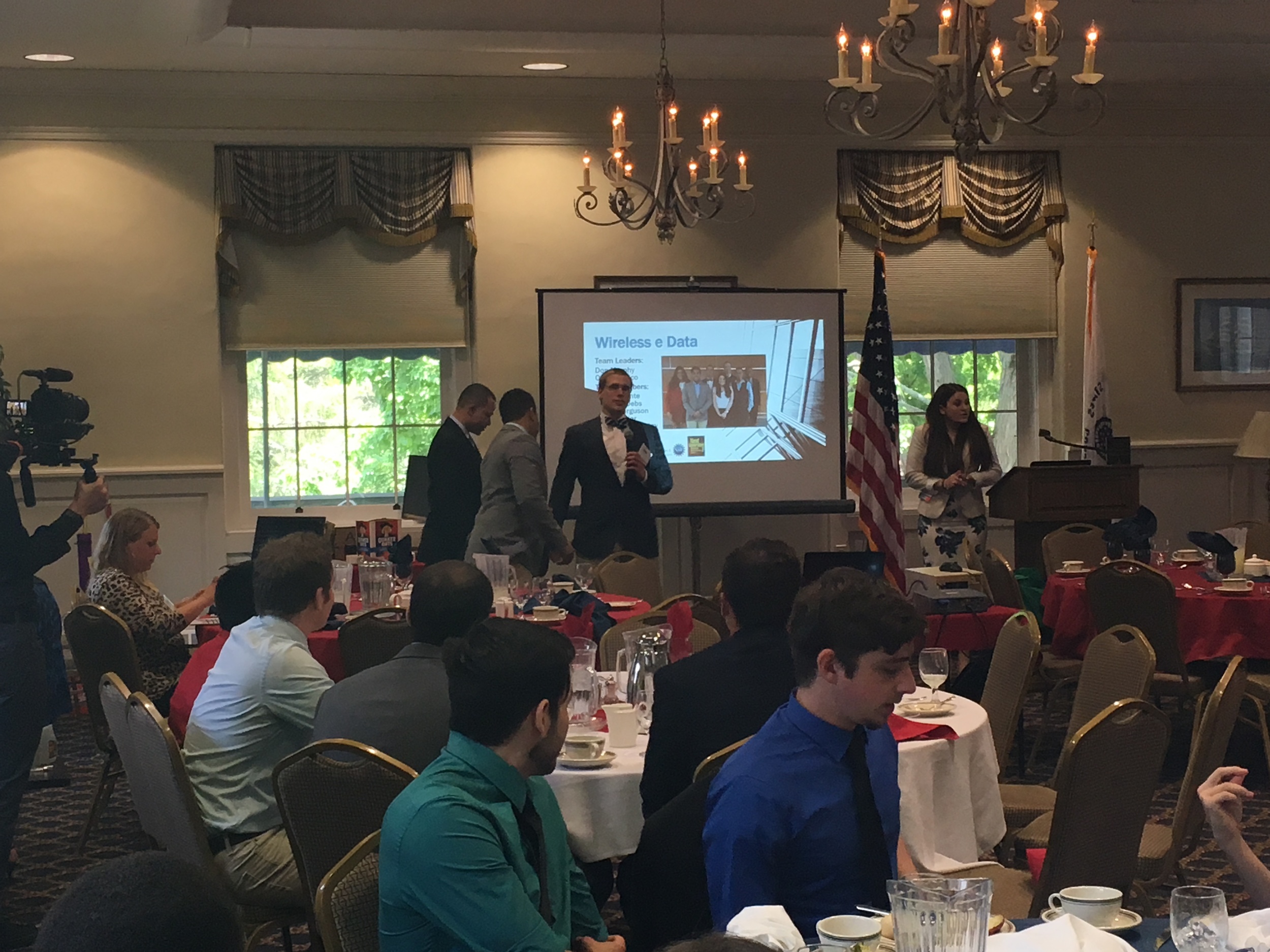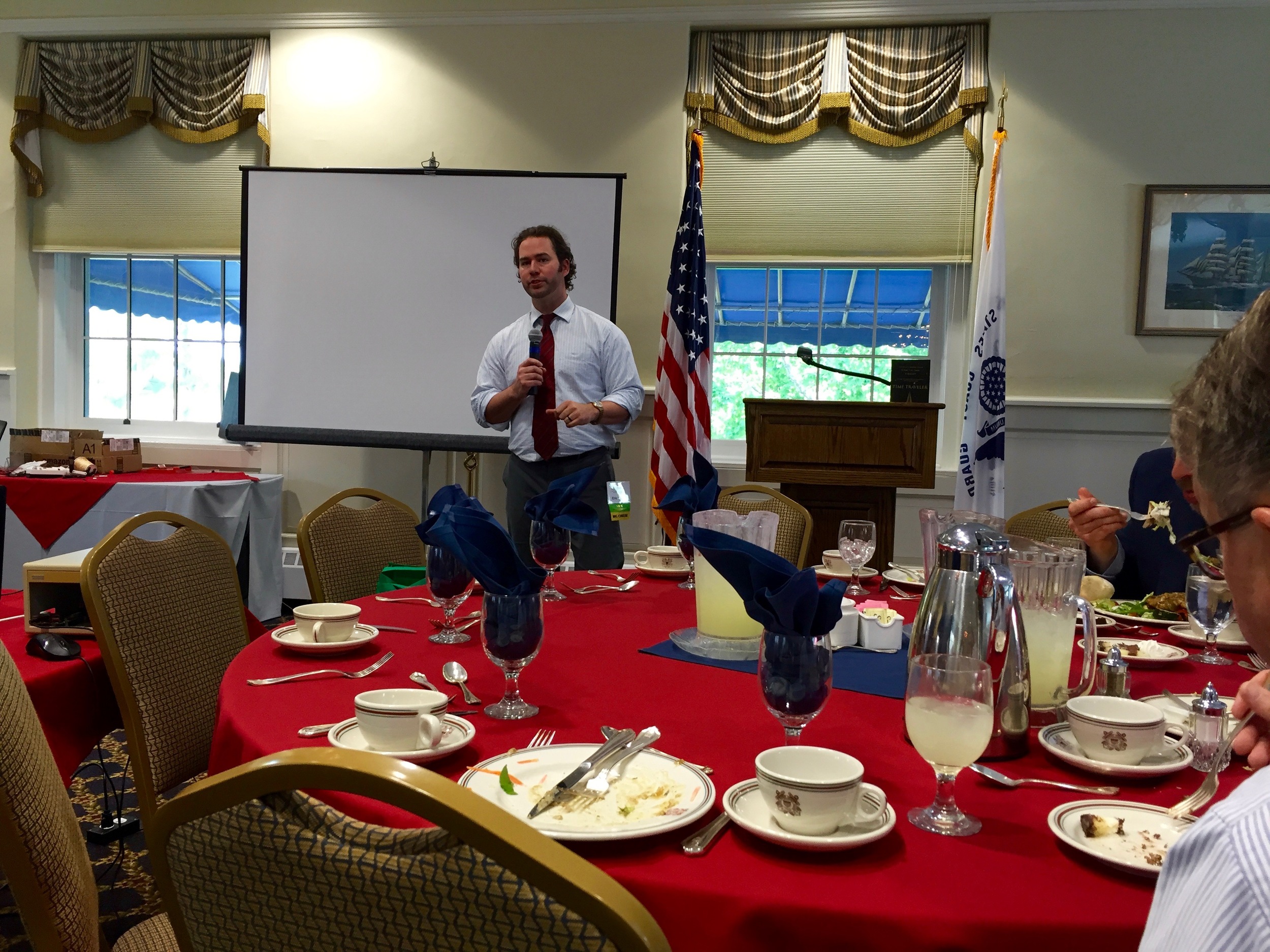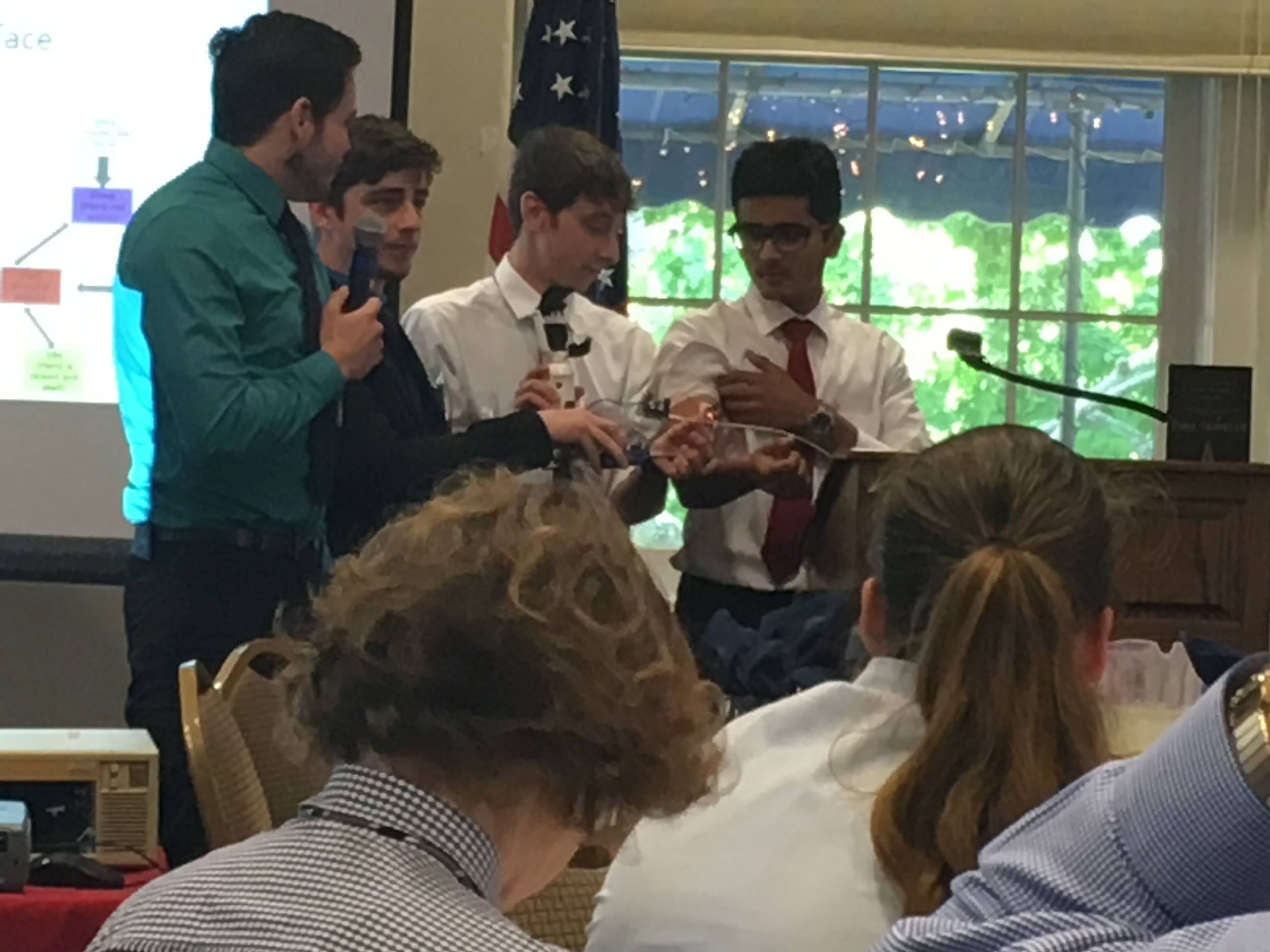 Keynote Speakers
This year's keynote speakers included a physics researcher and time traveler guru, an entrepreneur that helped launch a Makerspace from a successful Kickstarter project, and a Manager of Technology and Innovation from a leading aerospace industry mainstay.
Dr. Ron Mallet, UCONN Professor of Physics and author, discussed themes from his book "Time Traveler: A Scientist's Personal Mission to Make Time Travel a Reality".
Hannah Grant, an entrepreneur who helped develop Spark Makerspace in New London, CT, talked about underlying patterns behind the uprsurge of shared workspaces and it's effects on workers as well as how workforce development entities can confront the challenges of this new dynamic.
Gregory Forrest, Manager of Intelligent Technologies at Sikorsky presented on some of the challenges and opportunities for innovation at Sikorsky Aircraft Corporation.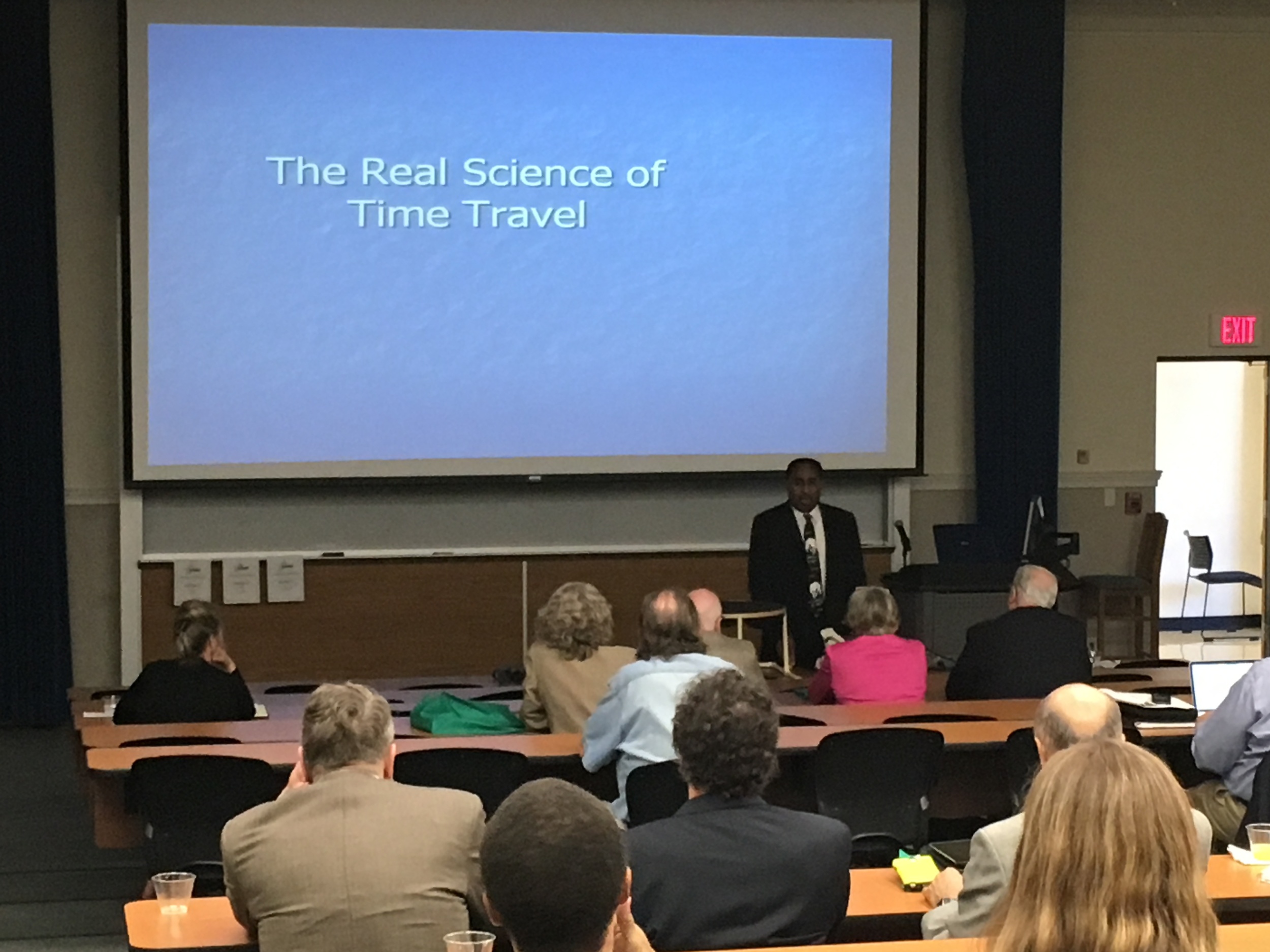 Breakout Sessions
Problem-Based Learning in the Building Trades - Developing Real World Problem Solving Skills in the Energy Systems and Home-Building Trades
-Nicholas Massa, Professor of Engineering Technology, Springfield Technical Community College, Longmeadow, Massachusetts with Judith Donnelly, Brad Harding, and Anthony Karnar
Make the Shift to "Hire" Education
-Jerry Ellner, National Director High School Development, Universal Technical Institute, Manchester, NH
A Makers' Symposium moves our Community Towards Maker
-Lisa Hix, ScD, Associate Professor, Keene State College, Keene, NH with Mark Arends, Lee Schuette, and Lorie Rogers
Radioactive Zombie Pirates – Problem-Based Learning on the High Seas of Fun
-Laurie Kash, PhD, Student Services & Curriculum Director, Rainier School District, Oregon and Megan S. Benson, Rainier School District, Oregon
Manufacturing Education: Making Complicated Easy
-Diane Dostie, Dean of Corporate & Community Services, Central Maine Community College, Auburn, Maine
The Strategic Action Plan: Infusing Innovative Practices in Career Technology Programs
-Dr. Nivea L. Torres, Superintendent of Schools, The Connecticut Technical High School System, Rocky Hill, CT
Engaging Workplace Readiness through Team-Based Learning
-Lana Ford, President, Success Equation, Newaygo, Michigan
Engaging Students in Engineering and Entrepreneurship
-John Birch, Executive Director, Manufacturing and Mechanical Engineering Technologies Program, Farmington, Connecticut and Eric P. Flynn, Principal Investigator, Manufacturing and Mechanical Engineering Technologies Program, New Haven, Connecticut
Industry Collaboration: A Panel Discussion
-James A. Gibson, Electronics Program Coordinator, Illinois Valley Community College, Oglesby, Illinois with Marilyn Barger, David Nickolich, Karen Wosczyna-Birch, and Greg Whighsil
Sustaining the Conviction to be a Transformative Educator Through Problem & Project Based Learning
-Dr. TC Rogers, Chair of Academic Development, Benjamin Franklin Institute of Technology, Boston, Massachusetts
Don't do it alone! Building strong and sustainable communities of practice in CTE
-Marilyn Barger, Executive Director, Florida Advanced Technological Education Center of Excellence, Tampa, Florida
Incorporating the Maker Movement into Technology Program Recruitment
-Dr. Karen Wosczyna-Birch, Executive Director, Regional Center for Next Generation Manufacturing, Hartford, CT and Wendy L. Robicheau, Project Manager, Regional Center for Next Generation Manufacturing, Hartford, CT
Integrating Pre-engineering and Transportation, Distribution and Logistics
-Linnea Myers, Project Assistant, Regional Transportation Center, University of Vermont, Burlington, Vermont and Tom Zelek, Teacher, Glastonbury High School
AMTEC: Advanced Manufacturing modules to improve the skills gaps for mulit-skilled maintenance technicians
-Craig Hopkins, AMTEC Program Manager, Versailles, Kentucky
The Efficacy of Internships
-Mark Vesligaj, Technology Studies Program Coordinator, Quinebaug Valley Community College, Danielson, CT
From Ping-Pong Balls to Pizza Toppers; Low Cost Activities to Encourage Number Sense
-Andrew Angle, Bloomfield HS Physics Teacher, Assistant Director of the ETC Program, West Hartford, Connecticut
Developing a Workforce Ecosystem that Ensures a Fully Functioning Skills Highway to Manufacturing
-Kelli-Marie Vallieres, PhD, President & CEO, Sound Manufacturing Inc., Old Saybrook, Connecticut and John Beauregard, Executive Director, Eastern Workforce Investment Board, Franklin, CT
Developing our Future Talent Pipeline through Impactful Internships
-Tamara Mitchell, District Business Partnership Coordinator, Hartford Public Schools, Hartford, Connecticut and Richard Davis, Capital Workforce Partners, Hartford, Connecticut
Passion, Play, Purpose: Expanding High School CTE Through Purposeful Project-Based Learning Programs
-Michelle L. Puhlick, Executive Director of Planning & Partnerships, Hartford Public Schools, Hartford, Connecticut and Noah Ratzan, CPEP Interim Deputy Director & Senior Programs Manager, Middletown, CT
Experiential Learning Tools for Career Education
-Amy Underwood, Senior Account Manager, Realityworks, Inc., Eau Claire, Wisconsin
Creativity in Workforce Program Development
-Eric Gribin, Director Building Efficiency & Sustainable Technology Programs, Tunxis Community College, Farmington, Connecticut